The number of people suffering from allergies is skyrocketing.
I have been mentioning some health issues as allergic problems but I haven't explicitly explained what is an allergy, how does it develop into a health problem, how can allergy be suppressed, but most of all, how can allergy be prevented from occurring?
Recently, many of my readers were surprised when I said that doctors do not understand any chronic health problem. They do not know why it is occurring and they do not know how to prevent it from happening. All that doctors know is how to temporarily suppress the symptom of allergy.
If you ask your allergy specialist about the cause of your allergy, the answer will be that the allergy is triggered by an allergen which triggers an immune reaction in your body and this reaction causes inflammation which is the symptom of your allergy.
No matter where you look, the explanation for allergy is the same because the information comes through the book "of deceptions" we call medical scientific book which medical students have to learn from to be able to receive their medical degree.
We are told that when foreign protein gets in the contact with our immune system, the fight of gen and antigen causes inflammation to occur which results in allergic symptom.
This sounds good, but why are some people prone to allergic reactions and some are not?

To this questions, our parrots (health gurus) are replying that some peoples immune system goes haywire and mistakingly attacks what it is not supposed to attack and they go so far as explaining that in some people the immune system starts attacking its own body.
This they label as an autoimmune reaction.
You can search wherever you want, in medical books or in alternative medicine articles and you will hear the same nonsense being repeated over and over again.
When you understand your body, especially if you have read my book and my articles, you know better but still, many of you are not certain about allergic reactions especially when they present so much suffering and so much money is being spent just to keep allergies under the control.
Here is an article that describes how much allergies cost our economy and every allergy sufferer yearly. The amounts are staggering
https://www.phillyvoice.com/more-sniffles-allergies-cost/
Spending so much money on something, you would think that there would be a priority to finding the solution but obviously, the money spent is money gained by the industry that is supposed to solve the problem.
Don't you find a conflict of interest here?
There is no way that scientists and doctors will ever find the true cause of allergy when their knowledge on how the body works is incorrect.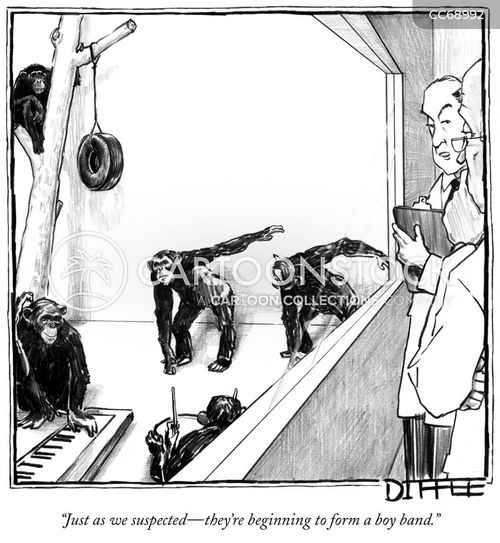 If doctors would know that the main reason for inflammation is cellular acidity, the thing would be much easier to resolve.
To refresh your memory about inflammation, please read this article:

https://darkovelcek.wordpress.com/2017/12/22/inflammation-revisited/
The main reason for cellular acidity is cellular dehydration.
Our cells dehydrate when they are prevented from hydrating themselves.
Toxic blood or presence of one or more toxins in the blood will prevent the cellular hydration to take place.
Dehydrated cells cannot cleanse themselves because they do not have water to spare for this process.
Not being able to eliminate internal toxins makes cells acidic. Acidic tissue is prone to inflammation because the inflammation is bodies override of the cellular decision not to hydrate.

By increasing the extracellular pressure, the water is forced into those cells so that they can reduce their acidic content.
Now, let me explain what doctors are not told about allergies.
Every organism creates its own proteins that carry the electromagnetic imprint of its own body. The immune system will never attack a protein what caries its own imprint. No autoimmune attack will ever take place, remember this. Autoimmune diseases are a fantasy. What you do not understand, just make it up as you go.

The same goes for the "leaky gut syndrome".
If there would be any weakness in the intestinal wall and foreign protein would seep in, we would have anaphylactic shock and die in a minute.
So what is causing the allergic symptoms to occur?
All our cells that are exposed to the elements and to contact with foreign proteins have a coat of protection over them.
Our skin has cholesterol covering it and a layer of dead skin cells separating the living cells from the outside environment.
If we wash our skin with a strong detergent, we dissolve the cholesterol and we make our skin vulnerable to the contact with the foreign protein. The danger of this happening increases if we scrub the barrier of the dead cells.

This is why more we scrub our skin and more we try to keep it clean, the more we are weakening our protection creating conditions favorable to the foreign protein contact.
Once the foreign protein attaches itself to the functioning cell, the cell will try to get rid of it by squirting a drop of water and wash it off.
When the cell is dehydrated, it has no water to use and the signal is sent for help. Now under the direction of the central nervous system, tissue releases vasopressin and histamine to constrict blood vessels so that extracellular liquid pressure can be elevated which will push some water into the cell so that the cell can cleanse itself.

This process we call INFLAMMATION.

Especially vulnerable is our mucous tissue.
The mucous tissue covers the respiratory and the digestive tract, but also our eyes and internal orifices. This tissue is not protected so much with the cholesterol. It is protected with a layer of mucus.

When we are dehydrated, there is not enough water for mucus production so the mucus layer is thin.
It is often easy for foreign protein to get through it and to attach itself to the cells of the mucous tissue behind it.
Since the cells of the mucous tissue are also dehydrated, they do not have enough water to wash the protein off and the forced hydration that we call INFLAMMATION will take place.
Many "experts" blame lectins to be the cause of allergies but why do some people have them and some do not no matter how much lectins they receive through their diet?
There is no amount of gluten, lectins or other "allergens" that will cause any allergy symptom in the well-hydrated body.
Now you know the well-hidden secret to all allergies. It is the cellular dehydration.
Many people who started the Self Healers Protocol were initially lactose intolerant. In less than 10 days of the proper hydration, the lactose intolerance went away in most of them.
If you have allergies, no matter what kind, and if you want to heal and never suffer one more day, do not hesitate to contact me.
Love and light to us all.
Please do not forget to donate and support my work.
I am always available to help you.

This is the cheapest health insurance you can find anywhere and I will liberate you from all medicinal poisons we are accustomed calling medication.
p.s. do not think that lectins are ok to eat if you are well hydrated. Lectins create many health problems and they are one of the reasons why vegetables are not our food. Keep away from the vegan and vegetarian diet if you want to be healthy.
If your pets suffer from allergy-related health issues do not hesitate to contact me. I can save you a bundle of money and make your pet a happy camper.