It does not surprise me when I see depressed elderly people.
What do we hear once we contact our doctor?

"You are not getting younger, it is perfectly normal to feel pains and aches as we get older, but we are here to help you decrease your suffering by medicating (drugging) you so that you can have more joy the last few years of your life".

My wife had recently a medical checkup which she needed to get a permit to work in a food related industry. The doctor took her information and proceeded to examine her. As her blood pressure was 55 over 105, he looked at her and asked with disbelief, "you are 52 years old, this is incredible, what do you do to maintain your blood pressure so low? People of your age normally have the blood pressure of 80 over 140."
Since most of my clients are elderly people who had no other option left to them but to seek their health advice from doctors, their stories are the same. "WE HAVE BEEN IMPROVING YOUR HEALTH FOR AS LONG AS IT WAS POSSIBLE BUT NOW, YOU ARE TO OLD AND NOTHING WE DO CAN FURTHER IMPROVE YOUR LIFE. THE COLLAPSE OF YOUR SYSTEM IS INEVITABLE. THERE IS NOTHING MORE THAT CAN BE DONE".
From the day we visit our doctor and he finds something wrong with our health, he/she will keep reminding us of our age and the inevitable progress of our disease (condition) and doctors will pride themselves with how good job have they been doing in controlling your health and extending your life.

You, my brothers and sisters, know better.
After following my work you clearly realize that from the first medical intervention all the way to the last one, your health gurus were actually killing you.

First, you were never sick, you were toxic and detoxification was the only thing that had to be done to keep you healthy, and this, you have never been told.

The way you feel has nothing to do with your age, young people are suffering from the same health issues as the elderly are nova days, so the age factor is just an excuse for their ignorance.
Now the blame is on you, my friends and family.
It is your fault that you are so sick because you did not listen to your doctor and refused or forgot to take those prescribed poisons you've been told to consume on daily basis to the rest of your days.
If you forgot to take your aspirin or your Lipitor or atorvastatin this is the reason why you suffer now your doctor will say.

Actually, none of those mentioned poisons do any good and in fact, they directly contribute to the acceleration of your health deterioration.
The same is with just about all medicinal poisons we are accustomed calling medication.

Since, as I have explained in my recent article, doctors do not have any clue about what causes any of the chronic health problems we experience, every little thing that you do that is different from what your health "experts" advice you to do will be blamed as the cause of your suffering.

The most common blame is directed toward the usage of sea salt because doctors have implanted phobia about salt and truly believe that salt damages kidneys and causes hypertension and water retention.

The other common "mistake" that we do, according to our health gurus, is eating pork and eggs where elevated cholesterol blood levels are blamed on this "unhealthy" practice.
Instead, we are told to increase the number of toxic vegetables in our diet.
Yes, you can be suffering from diabetes and your trusted health guru will tell you to eat bread, rice, past...while stuffing you with Metformin and insulin at the same time.

Those brainwashed "experts" have no power of reasoning. A child can realize that if you want to lower the blood sugar, the first thing you have to do is to stop eating it.
I guess this is too much to ask from our highly educated experts. Thinking is not their trade, following stupid theories is.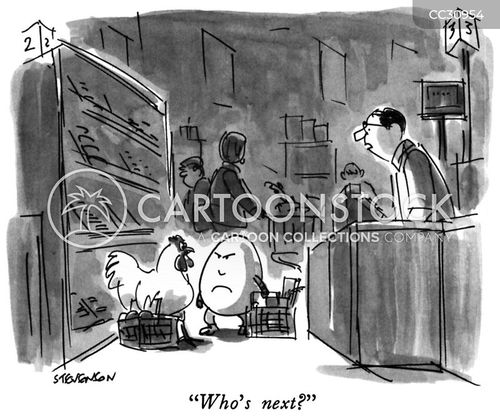 So, after your health has been compromised to the point of no return (as they will tell you) you are pronounced terminally ill and if the doctor thinks that you have only 6 more months to live, you can get hospice "care".

Those poor people that enter the hospice care very seldom live another 6 months.

How could they when they know that their end is close and imminent.
How would you feel if someone tells you that the most you will live are just another 6 months? You will become depressed and die even if there was nothing wrong with you.

Remember, when I was explaining the placebo and the nocebo effects. Your cells are listening and obeying your mind and its messages.
If you believe in what you have been told, your mind will follow your beliefs and make them your reality.

On top of this, the hospice is all about accelerated poisoning through the drugs and painkillers. The body cannot survive this assault.

To make sure that you are "properly" medicated, the focus is now on tracking you and monitoring that you actually do not forget to take your daily prescribed poisons.

Articles like this one:

https://www.marketwatch.com/story/this-new-tech-can-turn-any-home-into-a-retirement-home-2019-05-21

are promoting daily spying on you under the pretences of being helpful and concerned about you.

Billions are spent to keep us in check, making sure we follow the doctors influenced poisoning and remain poisoned at all times.

https://www.cnbc.com/2019/05/21/comcast-working-on-home-health-device-similar-to-amazon-echo.html

Instead of help, they offer death, and to make sure we take the poisons they prescribe, we have to be monitored.
What good is it for people to be monitored when everything they are given is poisonous.

You can be sure that this is not geared towards health improvement.

The system is created to eliminate the elderly as fast as possible and it does it through medication and psychological pressure.
It is a precisely crafted procedure supervised by your trusted, brainwashed health professionals.
Is there a way out of this?

The truth will set you free.

Absorb the disclosed knowledge and use it as your weapon to liberate yourself.
Follow the Self Healers Protocol and "healyourself."

Love and light to us all.