Alzheimer's disease affects one in three seniors in the USA says Alzheimer's Association. With a price tag of 7 thousand dollars a month per patient, why would the Alzheimer's Association change anything about the way they conduct their business?
Why change a thing while it is so profitable.
Exactly the same is happening with Cancer Association. They are well-oiled money making machines which are there for their own benefit and definitely not for the benefit of the people affected by those diseases.
Mark sent me several articles on this thematics which clearly show that absolutely no one is doing anything about changing a thing and the only thing they are talking about is "more money" is needed to do the research and help to "control" this situation.
In this article:
https://www.usatoday.com/story/news/nation/2019/05/04/alzheimers-disease-rates-rising-baby-boomers/1106292001/
Dr. Eva Feldman, a University of Michigan neurologist, had "truly" grasped how devastating the disease is because it has touched her own family.
So she made a deep research into the disease to find how to deal with this problem.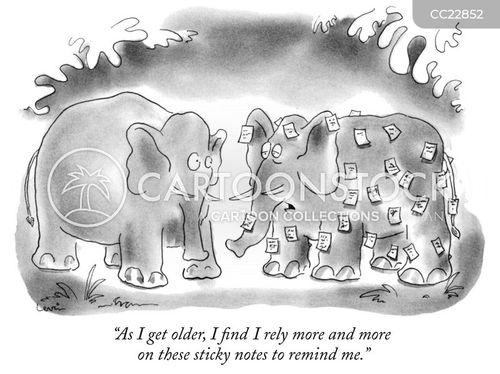 Where was Dr. Feldman looking into the disease while doing her research?
In medical books and publications.
This is like searching for a child caretaker in a prison where child molesters are incarcerated.
Everything that is published in those books and publications is lies. Doctors are purposefully kept in dark and they proudly accept it. After all, they are handsomely rewarded for their compliance.
Belief has been implanted that Alzheimer's disease is caused by a sticky plaque from an abnormal buildup of amyloid protein in the brain. Of course, pricey scans go along with it.
Now research into this amyloid protein is launched and this requires more money. After all, researching the symptoms is the peak of our "madsin".
All we want to know are the symptoms but what causes them, well, this is not important.
God forbid we stumble on the cause of the Alzheimer's disease, then we would have to actually eliminate it, and there will be no longer need for an Alzheimer's Association.

What then?

The "experts" would actually have to start working for their money. What a disaster.

Since the amyloid protein is just one symptom in a group of symptoms which characterize the Alzheimer's "disease", if this symptom is missing we have the chance to create another "disease".
This is exactly what is happening.
Dr. Julie Schneider, a neuropathologist at Rush University Medical Center in Chicago recently said: "Not everything that looks like Alzheimer's disease is Alzheimer's disease."

She refers to a health problem that involves dementia equal to the Alzheimer's disease but which is missing the symptom of amyloid accumulation, a disease that "strongly mimics the Alzheimer's disease".

I guess only a rubber stamp is missing and a new disease with new possibility has been created for another costly research and opportunity to medicate with a new type of medication. After all, it is a completely different disease, isn't it?

You can read more about it in this article:
https://apnews.com/791c3ea82e1a40a59d603cfc109d1ad9
The reality of the movie Dumb and Dumber is actually unfolding right in front of our eyes.
I know that there are some readers of this article ready to jump at my throat for offending the medical "science" but I am sure that every member of our family that follows my work knows exactly what I am talking about.

Symptoms are what happens when the body is toxic and those symptoms depend on a variety of factors but as far as our health is concerned, the more toxic we become, the more symptoms show up and the more severe health problems we will experience.

It does not matter what label we stick onto this problem, we feel sick, in this case with dementia, until the health problem is
resolved or suppressed.
As far as the health of our brain goes, I wrote many articles.
Here is one of them
http://www.selfhealersclub.com/principal?page=1
No matter which health problem is depicted, the ultimate culprit is the cellular toxicity and the inability of our body to deal with it.

Depending on which organ or organs are involved, we will experience things that normally do not occur and those abnormalities we call symptoms.
Once we realize this, it becomes obvious that "diseases" do not exist. What we call disease is nothing more than just another symptom of the out of ordinary behavior of our body which is closely related to the toxic load of our cells.
This is why this disease labeling is just a symbol that characterizes particular symptoms.
When we say that someone is suffering from Alzheimer's disease, we automatically know that this person is losing its memory and becomes unaware of its environment.
If this person has the amyloid accumulating in its brain or not is absolutely irrelevant.
The cells of the central nervous system are affected but so are the cells of the rest of the body and often various other symptoms (diseases) are unveiling simultaneously. The most common of those are hypertension, digestive issues, skin issues, liver and kidney issues.
Why is this happening?
Because all of the victims of the Alzheimer's symptom or "disease" if you prefer, are the victims of the inadequate diet and medicinal poisoning called the treatments which further pollutes the human body of the patient.

If the patient would be helped properly in the beginning when the first symptoms of ill health occur, no chronic health problem would ever occur.
Can you imagine what disaster this would cause to the pharmaceutical and medical establishments?
They would disappear from existence in a split of a second and this is exactly what awaits them in the near future.
The truth cannot be suppressed any longer.

Nothing will be hidden that shall not be revealed. This is the word and the revelation is here my brothers and sisters.
My father in law was diagnosed with Alzheimer's disease 10 years ago. He was also diagnosed with two herniated discs in his back and arthrosis in both of his knees at the same time.

For over 20 years prior to this diagnosis, he was being medicated for hypertension, indigestion, and cholesterol.
Statins which are designed to suppress the cholesterol production in the body are one of the main contributors of neural problems of Alzheimer's and Parkinson's symptoms.

I urge you to stop referring to symptoms as a disease because you are not sick, you are toxic.
Once you realize the truth, you also realize how easy it is to stay healthy and avoid having any of the symptoms of ill health. You become "disease" free.
The prevention is the clue and your diet has a lot to do with it. This is why we are lied to as far as the diet goes and the toxic foods are promoted as health foods.
From the soy, spinach, and broccoli to the Himalayan pink salt, turmeric, and garlic.
All those supposedly healthy foods are just poisons that aid to your bodies toxicity in more than just one way and I often talk about it.

If you or your loved ones suffer from any chronic health issue, please contact me and I will help you or at least read my blog, my books, and follow the Self Healers Protocol.

We have to reprogram our brains which is a difficult task since we are kept prisoners through our educational system, the entertainment and the misinformation industry which are all controlled by the same group of people who do not have our best interest on their mind.

They are corrupt and evil to their core.

We are in the final battle and winning our freedom is imminent, so buckle up and enjoy the ride.
Love and light to us all.