Almost everyone is glued to the screen waiting for the positive news of the curve to change.
Is the wave of the corona virus infected people finally going to point downwards so that businesses can open and people return to their jobs and resume slaving for their shadow masters?
Well, there will be no more shadow masters when the movement restrictions are lifted, and their old jobs may no longer be available.
Are people going to freak out?
Some, maybe, but one thing we are not considering and that is the fact that during this time of isolation, people are given an opportunity to sit, observe, and think.
The result of this sudden stillness is actually having a calming effect.
People are realizing that they have to watch one after the other. Help each other in order to survive, and this is happening everywhere on this planet.
A stubborn people that cling to what they know are in the fear of losing everything and being attacked by those who do not have, but a simple observation is showing us that contrary is happening.
The poor people are helping each other.
I see this here in Peru where before I could not leave the garden door opened without someone entering and steeling something, and now a change.
Yesterday I had to deliver colloidal silver to a friend and since I will be returning shortly, I had left the garden door open.
As I was returning I saw our neighbor exiting our garden so I asked Hilno what did our neighbor want?
She replied that the neighbor saw our door opened and came to warn us about it so that someone does not enter and steel something.
When I have asked another friend how are they doing knowing that they live from day to day on daily earnings, she said that there is no problem. She said that neighbors are helping each other and that all is good.
People are starting to observe. They are awakening, and Trump is exposing this evil system and all the dark players in it.
In an attempt to destroy the economy and livelihood of people, the "idea" of a terrible viral disease is promoted. To scare people into submission, millions of deaths have been predicted, people closed in their homes and punishment to those not complying.
False information is broad casted of hospitals being overrun by sick and dying people when in fact, nothing out of the ordinary is happening.
Doctors in USA are being instructed by the authority to report every death as caused by the corona virus in the attempt to increase the significance of this "flu".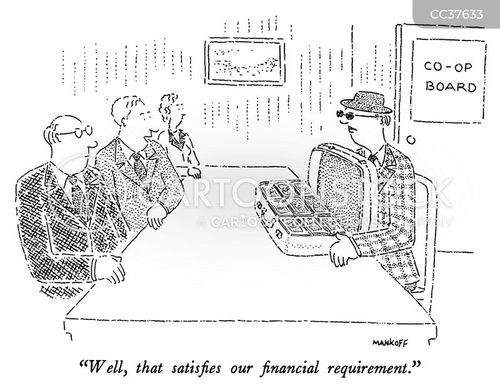 On top of this, hospitals are rewarded with cash for every reported corona virus they announce as reported by Laura Ingraham. Hospital receives 19.000$ for every reported COVID-19 patient and additional 39.000$ if they put him/her on a respirator.
No wonder why everyone who sneezes is declared to have the corona virus.
Doctors are awakening and as they started to feel a breath of freedom, they are reporting completely different picture from the one given to us by the authorities and the script reading actors who call themselves journalists.
A great explanation about virus you can find in this video:
The only thing where I do not agree with Dr. Kaufman is the school-given approach to a protein interaction.
Dr. Kaufman explains the selective bonding as a key finding the adequate lock. I see it as electromagnetic interaction of energy fields of an adequate frequency.
Only by going quantum, we can fully explain the interaction, the existence, and the behavior of matter in what we call our reality.
Since what we call protein, cell, RNA (ribonucleic acid), and anything else we see as a physical thing is all just an energy of a particular frequency, there is really no difference in the cellular response when the cell becomes stimulated by an electromagnetic field of a particular resonance.
This means that the cell will respond equally to an electromagnetic stimulant as it will to a thought or an image or to the "real" physical thing, as long as we can convince the brain to trust it.
To stimulate the brain into manifesting a disease, our brains receive constant programming information about what is happening through the media, the movies, and the music we listen to.
Now you can understand why are actors and popular musicians being used to promote the "awareness" of the agenda they are paid to promote.
Every time an actor/actress is "fighting" for a cause, it is a false rhetoric they are profiting from.
If you want to see an evil show, watch the Oscars.
Of course, nothing is strictly black or white and here I have to exclude some great people such as are James Woods, Clint Eastwood, Jon Voight as examples. You will never see neither of them promoting vaccines, climate change, genderism, flat Earth "stupidism"..."demoncratism".
The moment we hear some major disclosure coming from President Trump, we know that the head of the snake was cut off and there is no more fear that the evil will unleash a nuclear bomb or dangerous bacteria on the population. This will be the moment we can freely exit our homes and congregate, and this may happen sooner than we think.
We are going to be awakening to a completely different world from the one we know so well.
No fear. The days of slavery are ending. The time of healing is upon us.
It is time we take our health seriously and to heal, first we have to cleanse.
No medicine or medicinal remedies are necessary.
Plasma will do the job.
Follow the Self Healers Protocol and incorporate the Wim Hoff breathing exercises with it as soon as the strong cleansing symptoms subside a bit.
Open your mind and allow new information to penetrate.
Do not fight it with your old beliefs.The old beliefs are corrupted and they prevent you from advancing.
Cleanse emotionally and if you would love to take a jump-start and accelerate your metamorphosis, come and visit us here in Peru as soon as the borders open again.
We are here ready to serve you.
Love and light to us all.